To Teach is an act of Photographic practice.
Teaching (visually) is one of the more important tasks of an artist. Poetry is also a form of teaching and questioning. Wonder is a way to realize or to become conscious of. Photography is all of those things and more. I believe the image-maker needs to convey something to think about.
The image is a way to speak. One of the more powerful uses of creativity is to use it as a way to tell. It is a language not too different from the written word. It can be created as poetry, in the form of story telling or as commentary. It is a way to speak about the subjects you show.
As with literature, art is a means to communicate what matters.
Like a book or a poem, there needs to be something revealed – something to comprehend. There needs to be something in the image that causes introspection. It should motivate thought and hopefully provide a pathway toward knowledge or insight.
To truly see the world is to question and make sense of what you can perceive. Perception is a thing to develop. It has less to do with the beauty we see but rather in the way we sense them as knowledge. Perception is the result of looking at the world through questioning eyes.
Yes – you can make images of anything you like. But the power of photography should exploit the magic that it provides for us to truly begin seeing how things are. It is a matter of raising consciousness.
To see the world requires us to look at everything carefully. It requires us to question the things that are in the view. The act of making an image has the power to transform how we understand our being, our reality – and existence.
In a future post I will attempt to speak about the concept of heightened reality. Which in brief, is the idea of understanding things in a more enlightened way. It is a way of realizing the things not shown but implied by a work of art.
Think of photographs as bubbles of thought. Think of those thoughts as revelations. Think of them as lines from a book or the verse of a poem.
Most of all – use photographs as tools for learning about your world. Use them to see beyond the obvious, the trite or the shallowness of the everyday. Use them to grow YOUR MIND.
Buy my book: Book – Focus In Photography
Related Articles –
• In Photography… Framing Is Everything
Another recent post:
• Seeing Normal – The prime / standard lens
Buy my book: Book – Focus In Photography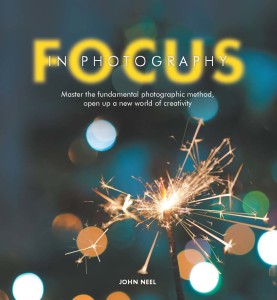 NOTICE of Copyright: THIS POSTING AS WELL AS ALL PHOTOGRAPHS, GALLERY IMAGES, AND ILLUSTRATIONS ARE COPYRIGHT © JOHN NEEL AND ARE NOT TO BE USED FOR ANY PURPOSE WITHOUT WRITTEN CONSENT FROM THE WRITER, THE PHOTOGRAPHER AND/OR lensgarden.com. THE IDEAS EXPRESSED ARE THE PROPERTY OF THE PHOTOGRAPHER AND THE AUTHOR.
This NOTICE of Copyright applies to all content posted on this blog – www.lensgarden.com.