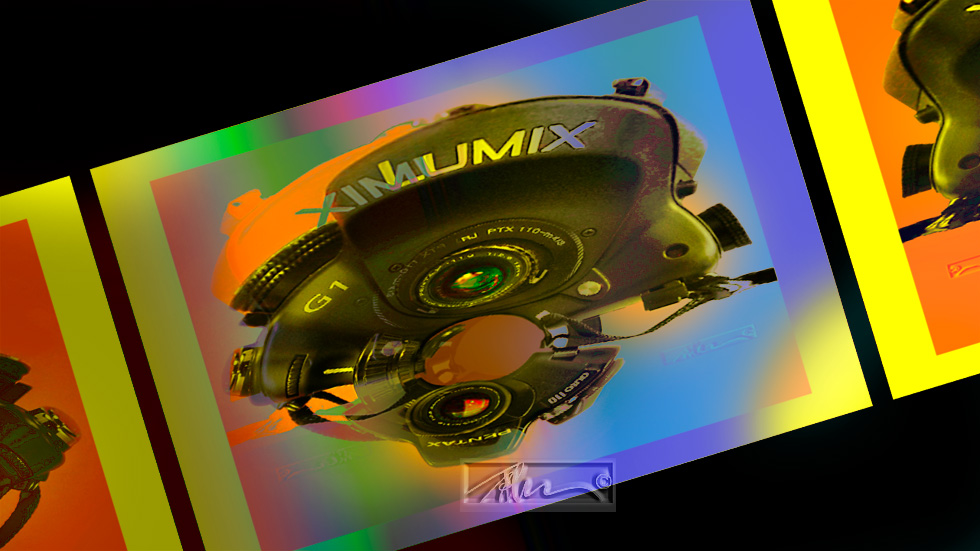 These days digital cameras have a ton of features that many (if not most) users will never use.
To some, these bells and whistles tend to complicate the functionality, hinder learning, and intimidate. Personally, you may find many of these features to be nonessential, completely useless, or annoying. They are simply not usable for making images the way you would like to make them.
Is there anything missing on the cameras made today that you would like to have on your dream camera? How about any special feature that you had on a previously owned camera that seems to be missing on current selections, or perhaps a feature you remember from an old film camera that you found useful?
I wonder if you could do without something that you never seem to use and whether your camera might be a bit more useful to you because that thing is no longer in your way.
If you could have a simplified, custom, digital camera that could do the things that you want it to do, what features would be most important and/or what would you prefer not to include? Are there things that are not available yet or that haven't been invented that you would like to see on a digital camera? You never know what the future will bring. My bet is that just about anything could happen.
For instance:
What if a camera could learn what you like, find and take images for you?
What if the camera software could understand the subject well enough to produce a final image that has been processed to your liking without any need for post processing?
What if your camera could actually capture more than you intended so that you could add information back if you later decide that it would have been better to include more of the scene, shift it up or down, to the right or left?
How abut a camera that "tells" you where the image was taken by voice?
How about a camera that could automatically produce a mood based on the subject or the lighting or the contrast?
How about a camera for lefties?
What do you think would be cool to add to a new camera that you might design?
For example, I like shooting street photography, which is a style that I have used for many years. In street photography, the camera has to be inconspicuous, quiet, and fast. I would say that flash is useful, however not usually necessary. Having a large camera brings too much attention to my presence. A large camera is more intimidating to human subjects. A cell phone is too small and doesn't provide the kind of interface I like to use. Therefore, I would like a camera that has been created for my kind of imaging. For this purpose, I would sacrifice a flash as well as the SLR capability for a small full frame rangefinder type camera. The Leica M film camera has always been infinitely more suitable for me when I go out to shoot in a street photography style than any DSLR. However, I would like to have something that is a bit more up to date, digital and with a few personal tweaks. Even the Leica look-a-likes that are currently available, are not perfect.
I would like something that uses a Google Glass type of viewfinder that would communicate with the camera and shows me a hip shot view. I'd never have to bring the camera to my eye. Macro work might also be easier.
In another situation, I might opt for a different camera with different capabilities all together. Macro photography has its particular requirements as does studio photography, wedding photography, and others.
So my questions come down to wondering in what ways cameras could be improved for individual needs, and asking about what types of features or other things engineers might design for our cameras that have not been thought of or implemented as of yet?
Think into the future and see what you would like for your own needs.
How would your specialized / customized camera behave? What would it do?
I believe that the future of camera design will be in customization. Cameras will be built to customer requirements. I believe the future will allow for individual demands. I think it just might be possible to have your very own one of a kind camera that acts and feels as perfect as you might desire.
I believe this idea of customized features is not too far fetched or too far from becoming a reality. All it takes is a forward thinking company and a bit of the money we all wish we had.
.
I cover many photographic topics and techniques in my book.  – Great Photography Gift Idea for the Holiday.
Please have a look at some of my other posts here.
NOTICE of Copyright: THIS POSTING AS WELL AS ALL PHOTOGRAPHS, GALLERY IMAGES, AND ILLUSTRATIONS ARE COPYRIGHT © JOHN NEEL AND ARE NOT TO BE USED FOR ANY PURPOSE WITHOUT WRITTEN CONSENT FROM THE WRITER, THE PHOTOGRAPHER AND/OR lensgarden.com. THE IDEAS EXPRESSED ARE THE PROPERTY OF THE PHOTOGRAPHER AND THE AUTHOR.