"My goal as a photographer is not to be like anyone else. I want to be unique in my vision. Not for the sake of uniqueness, but for the possibility that others will see the world as I see it." – Author
I cover many photographic topics and techniques in my book.  – Great Photography book for any creative Photographer.
I am currently working on a new book about photography, which I will announce when it comes closer to the publishing date.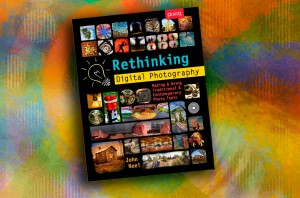 Rethinking Digital Photography – John Neel
NOTICE of Copyright: THIS POSTING AS WELL AS ALL PHOTOGRAPHS, GALLERY IMAGES, AND ILLUSTRATIONS ARE COPYRIGHT © JOHN NEEL AND ARE NOT TO BE USED FOR ANY PURPOSE WITHOUT WRITTEN CONSENT FROM THE WRITER, THE PHOTOGRAPHER AND/OR lensgarden.com. THE IDEAS EXPRESSED ARE THE PROPERTY OF THE PHOTOGRAPHER AND THE AUTHOR.
– See more at: http://lensgarden.com/focus/argus-lenses-go-sony-a7-camera/#sthash.ibDLF0Ns.dpuf