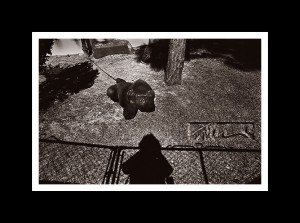 It seems to me that the minds of men have not yet fully evolved. If they had, we would not be in the terrible dilemma we all face living as we do on this very small and extremely fragile planet.
If we had truly progressed as a species, we might have realized that the earth is not a toy that we can do what we want.
An advanced intelligence would very likely consider the life support system that it needs to thrive. It would have done what it could to maintain its preservation and well being. It would have recognized the earth itself as sacred.  It would have looked at the world as the heart and soul of life.
Our planet needs everyone of us to advance our thinking, alter our actions, and change our lives.
We need to evolve beyond ourselves and beyond where we are. We need to force our own evolution by realizing what we've done and where we are headed. It is a matter of recognizing our mistakes and doing what we can to make the world what it used to be.
Our earth needs us to evolve, by connecting with everything we touch, everything we see and everything we know. We are a part of a much bigger picture than any one of us can imagine. We are a miracle. The earth is an amazing machine, a marvel in itself, meant to perpetuate the miracle of life.
In truth, it is not our choice to do what needs doing.
It is our only option for survival.
Whether we realize it or not, we are all miraculous beings, living in a magical world that is floating through the endless stars of a supernatural and awesome space.
Our evolution requires our ability to acknowledge the reality of our being and our connection to every single thing in the entire universe.
In photography, we can classify this under Concerned Photography 
NOTICE of Copyright: THIS POSTING AS WELL AS ALL PHOTOGRAPHS, GALLERY IMAGES, AND ILLUSTRATIONS ARE COPYRIGHT © JOHN NEEL AND ARE NOT TO BE USED FOR ANY PURPOSE WITHOUT WRITTEN CONSENT FROM THE WRITER, THE PHOTOGRAPHER AND/OR lensgarden.com.