Worldwide Pinhole Photography Day will be here soon. Will you be ready?
Each winter for well over a decade, I get the bug to build a pinhole camera. Winter is the time of year when I begin to plan for the annual Worldwide Pinhole Photography Day event coming up at the end of each April.
The next pinhole day is not too far from now. It is scheduled for April 24, 2016.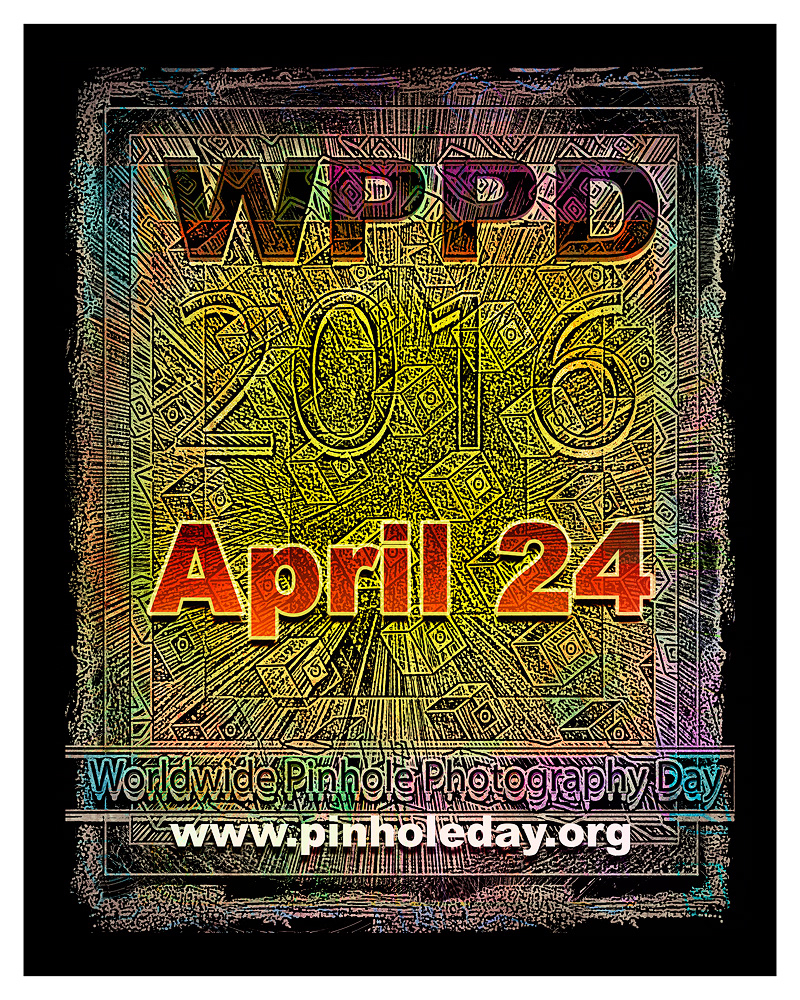 Why would anyone get excited about building a pinhole camera?
Most of us that practice pinhole imaging see it as playful and magical. It pushes your creativity and it is great fun!
I find it incredible that an image can be formed from a simple aperture and a box. With pinhole, there is no lens required. That to me is amazing.
WPPD is a great event for anyone interested in photography. It gets us all back into the basics of light and image capture. It also allows us to realize the interest in a simple technique that captures thousands across the globe.
You can follow my posts as I begin to discuss some of the crazy possibilities that pinhole cameras offer. Each year the event gets more and more interesting as people from all over the planet submit work to the WPPD website gallery.
Between now and April 24th, I'll be getting ready to make and use a pinhole camera. I'll also be posing a few posts about pinhole and pinhole related photography.
Each year of the event I create a poster that you can download and post so that others can know about the event. You should be able to download a pdf version from the WPPD website as we get closer to the event.
Worldwide Pinhole Photography Day http://pinholeday.org/
Please have a look at some of my other posts here.
.
Read more about pinhole photography and other great photographic techniques in my book Rethinking Digital Photography.
NOTICE of Copyright: THIS POSTING AS WELL AS ALL PHOTOGRAPHS, GALLERY IMAGES, AND ILLUSTRATIONS ARE COPYRIGHT © JOHN NEEL AND ARE NOT TO BE USED FOR ANY PURPOSE WITHOUT WRITTEN CONSENT FROM THE WRITER, THE PHOTOGRAPHER AND/OR lensgarden.com. THE IDEAS EXPRESSED ARE THE PROPERTY OF THE PHOTOGRAPHER AND THE AUTHOR.